• annoucement • Commissions • Custom Orders • Keni's Kraftinz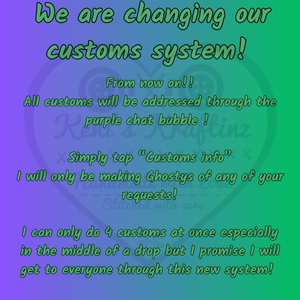 ‼️New customs information if you're interested! ‼️
---
• Ghosty Post • Keni's Kraftinz • remains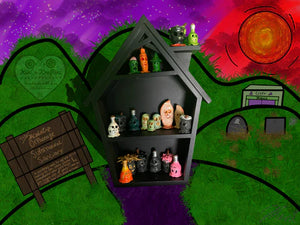 By the time this blog post is up, for all of your eyes to see; everything from Keni's Kraftinz LLC's first con...WILL BE UPDATED ON THE SITE READY FOR YOUR ADOPTION! If you wanna read this post you can, but it's more to try to keep this blog recent. & "With the times" or whatever-GO ADOPT!!!
---
• annoucement • apopkon • coming soon • Date • first con • Keni • New Drop

KKraftinz is finally havign an in person sale! Come adopt a Ghosty May 6th at Apopkon which resides on Camp Wewa Apopka FL! There will be tons of new items making their first debut, come check it out! 9am-6pm
---
• annoucement • coming soon • earrings • Jewelry • Keni's Kraftinz • tease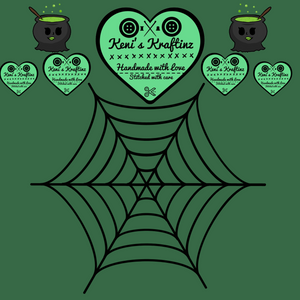 Hello there everyone, this is your host and resident artist here, Keni! 
 Imma just cut right to the chase, I know everyone has been dying to know what exactly is going to become of my earrings I have been teasing for quite sometime...
---
• Ghosty announcements? • Keni • Keni's Kraftinz • New Drop • When exactly is the new drop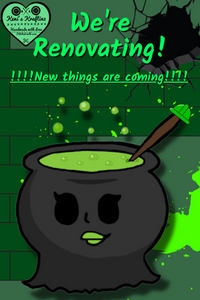 💚👻💚👻💚👻💚
THE NEXT DROP IS OFFICALLY BEING WORKED ON!!!! 
I am breathing a fresh life into my art and expanding my story!
I can give you a few hints as to what is coming....
👻👂💍
Not only that but some of these new Ghostys are going to be a LOT  bigger than the standard...
WITH THIS NEXT DROP MY

 

SKIN PAINTING

 

AND MY LAST GHOST FROM THE FIRST DROP

 

CHEDDAR

 

WILL UP IN PRICE.

 
THE ONLY THINGS THAT WILL EVER GO ON SALE ARE DROPPED CUSTOMS, AND THINGS I PERSONALLY FIND OF A LESSER QUALITY.
AFTER EACH DROP THE ONE BEFORE IT GAINS VALUE AS EACH GHOSTY IS LIMITED EDITION.